The Shifting Sands of Piedra Playa, El Cotillo, Fuerteventura
---

Piedra Playa is the most extraordinary beach that I know. It is immediately South of the village of El Cotillo in north west Fuerteventura and very close to our holiday apartments. The views of the beach from above are pretty spectacular as you can watch the white crested waves career towards the sands.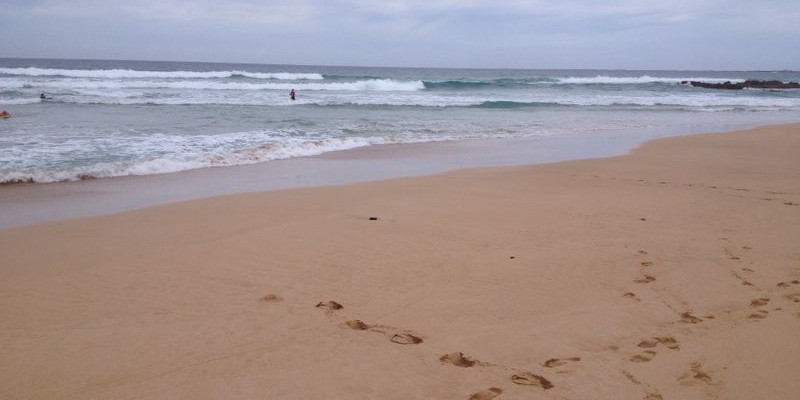 And, speaking of sand, sometimes Piedra Playa is covered in golden sand and sometimes the sand is gone and bare rocks are exposed. I walk this beach every second day whilst on holiday in Fuerteventura, it's a lovely beach to stretch the legs on and seeing how Mother Nature regularly re-sculpts it keeps me coming back.
On my visit here in October I sat down on a rock that was approximately a half a metre in height. Yesterday that same rock was at least 3 metres high. I embraced the "selfie" fad strictly for science, hoping my torso would provide some sort of a yard stick for future posts.
The Shifting Sands of Piedra Playa, El Cotillo, Fuerteventura
Even without a yard stick I can tell you though that Mother nature has taken sand to a depth of 2.5 metres and deposited in the sea. The Piedra Playa beach is approx. 1500 metres long and it is 80 metres from seashore to the top of the beach.  That means a staggering (1500 x 80 x 2.5 ) 300,000 cubic metres of sand have been stolen from the beach. However, fret now, by the end of the Summer the sand will be replenished. I will use the same rock as a reference point and take a photo there each time.
Piedra Playa, as well as being a great beach for walking on, is also a hive of activity for all forms of surfing and should you be hesitant to engage in such frolicking, like I myself am, then watching the surfers is the next best thing. There is a great vantage point above the beach to watch the surfers do their thing and indulge in a sun downer or two.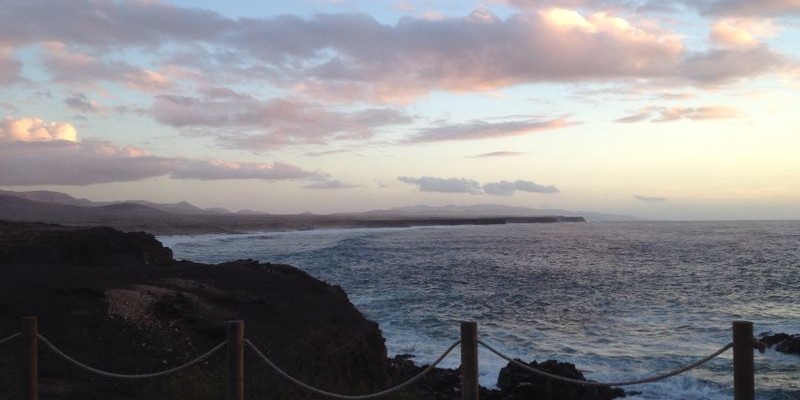 For those of you who like calmer waters the beaches and lagoons to the north of the village are always there and extremely safe. I will be visiting them soon and shall give you a report then. And, if you can't wait until your next holiday in Fuerteventura to visit Piedra Playa you can view the beach on it's very own beach cam!
G